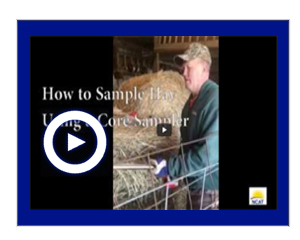 How to Sample Hay Using a Core Sampler

Posted on February 8, 2019

In this short video, Dr. Ken Coffey of the University of Arkansas demonstrates how to sample hay using a core sampler. Linda Coffey, NCAT Specialist, filmed this at Maple Gorge Farm,near Prairie Grove, AR, where she and Ken raise sheep and goats. Note that this has been edited to shorten the length, so the actual sampling process is shown at the beginning.