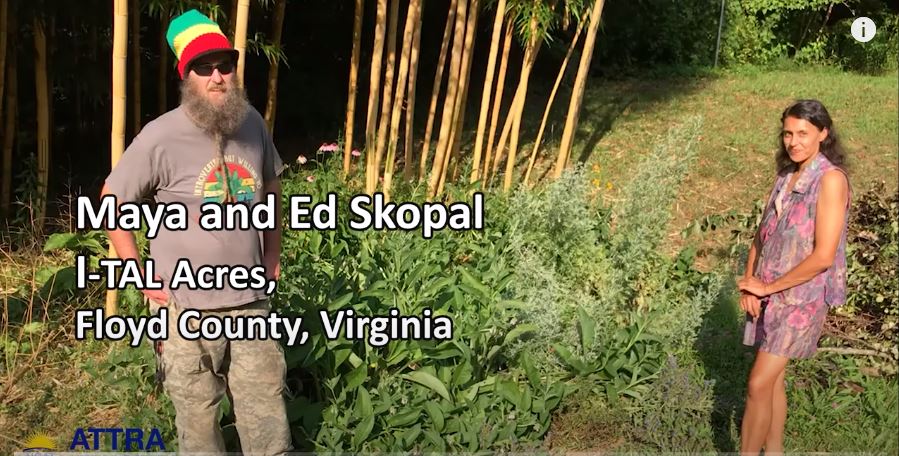 I-TAL ACRES: Medicinal Plants ~ A Playlist

Maya and Ed Skopal, the owners of I-TAL ACRES, a medicinal plant farm and apothecary in Floyd County, Virginia, discuss the comfrey, wormwood, and other plants growing in a former burn area.
They're talking with Devona Bell, director of sustainable agriculture and rural communities of the National Center for Appropriate Technology.
We'd appreciate it if you would take a few minutes to complete a brief survey to let us know what you thought of the content we've presented here.