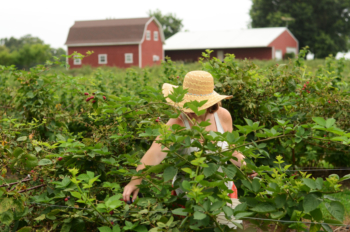 The increasing popularity of agritourism offers farmers and ranchers a new way to diversify their incomes. New enterprises like farm stays, u-pick, farm-to-table meals, corn mazes, and pumpkin patches can provide agricultural operations with access to new markets and additional income. Farmstands can offer agricultural experiences, as well as products. 
Before beginning an agritourism enterprise, it's important to understand health and safety regulations that may apply, as well as how zoning may affect the operation. Also, it's important to explore liability issues and take steps to manage risk, such as having adequate insurance coverage and installing proper signage. Some states have laws that limit farmer and rancher liability for agritourism activities, so researching the laws and requirements for your location is crucial.
ATTRA's agritourism resources can help you get started or grow your agritourism enterprise.