Growing Hope: Practical Tools for Our Changing Climate
Join us for NCAT's third annual national conference beginning Tuesday, February 28, 2023! This free virtual convening will feature renowned speakers and showcase farm stories that make the connection between our changing climate, healthy soils, farm productivity, and resilience.  
We will hear from farmers and ranchers who are producing food, fiber, and fuel in ways that restore and maintain landscape health and mitigate greenhouse gases. We will hear from producers who have come to understand the centrality of carbon to agroecosystems. We will share stories of people coming together to support each other in challenging times.  
We will leave you with an understanding of climate beneficial agriculture and actions you can take on your own land to make your farm and your local community resilient in the long term.  
Conference Sponsors Include
Rural South Institute (RSI), a non-profit organization, is honored and proud to be a part of the efforts by the U.S. Department of Agriculture (USDA) to assist military veterans reintegrate into civilian society as they retire or return from active duty abroad. Through grant funding from USDA's National Institute of Food and Agriculture, RSI offers mentoring services, training, education, outreach, and technical assistance to veterans and their families in Alabama, particularly, in the Black Belt region. RSI was conceived in 2018 and born out of the need and desire to assist underprivileged youth and economically depressed communities. It is a personal response to the growing poverty and chronic health problems that continue to blight poor communities in Alabama's inner cities and rural communities. The Institute is dedicated to protecting the environment, guiding, and educating the youth, and cultivating the next generation of minority farmers and rural entrepreneurs. For more information, visit our website at www.ruralsouthinstitute.com or call us at 202-604-3536.
Week One: Climate and Soils
Tuesday, February 28, 2023
11 a.m.- 12 p.m. EST
Conference Opening Keynote: Dr. Rattan Lal, 2020 World Food Prize Awardee and Distinguished University Professor of Soil Science, The Ohio State University
12 – 2 p.m. EST
Carbon Farm Planning

Dr. Jeff Creque, Carbon Cycle Institute
Loren Poncia, Stemple Creek Ranch
Molly Taylor, PT Ranch

Carbon is the principle energy pathway on farms and ranches. Meanwhile, harmful levels of carbon dioxide are building up in our atmosphere as a direct result of human-caused greenhouse gas emissions. Through agricultural practices that maintain living roots, minimally disturb the soil, integrate agroforestry systems, utilize alternative soil amendments, and incorporate species diversity, agroecosystems can harness photosynthetic potential to capture atmospheric carbon and store it in above ground biomass and below ground healthy soils. Carbon Farm Planning identifies all opportunities for enhanced carbon capture and storage on farms and ranches with concurrent co-benefits, including improved water holding capacity, biodiversity and productivity
Thursday, March 2, 2023:  Fertilizer Reduction

12 – 2 p.m. EST


Mark Schonbeck, Organic Farming Research Foundation
Emily Oakley and Mike Appel, Three Springs Farm
Dave Scott, Montana Highland Lamb

The use of synthetic fertilizer is one of the leading causes of greenhouse gas emissions in agriculture. In this session we'll discuss how fertilizer reduction can be accomplished while maintaining productivity and profitability. Farmers and ranchers will share their stories of how they have achieved zero synthetic fertilizer use on their operations, and the benefits they have seen from opting out of the synthetic input system.
Week 3: Community Resiliency
Gary Bentrup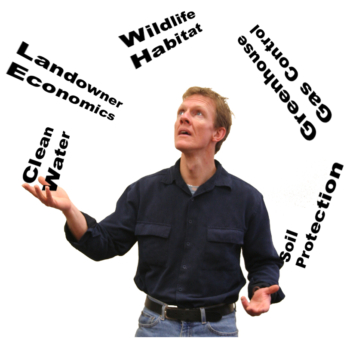 Gary Bentrup is a research landscape planner at the USDA National Agroforestry Center in Lincoln, Nebraska. His research focuses on developing resources for designing multi-functional agroforestry practices to achieve environmental stewardship and production objectives. He received a Bachelor of Landscape Architecture from Kansas State University and a Master of Landscape Architecture from Utah State University. He grew up on a farm near Deerfield, Kansas which he and his sisters currently manage.   
Jeremy Brown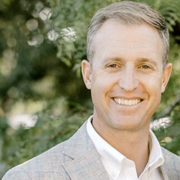 Jeremy Brown is a fifth-generation family farmer Jeremy farms with his wife Sarah and four children on their 5,000-acre farm on the South Plains of West Texas, growing both conventional and organic cotton, wheat, rye, grain sorghum and multispecies cover crops.   
The mission of Jeremy's farming operation, Broadview Agriculture Inc., is to steward and manage the natural resources God has given us to feed and clothe the world. Jeremy is committed to sustainable farming practices through the six soil health principles of Regenerative Agriculture. They make soil health and water efficiency top priorities in being a sustainable farm. 
Jeremy serves on the Board of the Texas Organic Cotton Marketing Cooperative, Dawson County Texas Farm Bureau, Plains Cotton Growers, Inc., AgTexas Farm Credit and previously served as one of the U.S. Farmers & Ranchers Alliance's Faces of Farming & Ranching. He has a degree in agriculture communications from Texas Tech University and worked professionally for 6 years before coming back to the farm. He has been actively involved in farming since he was given 40 acres of land to manage at the age of 15.  
Dr. Jeff Creque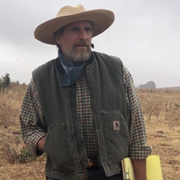 Dr. Jeff Creque is a co-founder of the Marin Carbon Project and the Carbon Cycle Institute,  where he serves as Director of Rangeland and Agroecosystem Management.  Jeff provides senior leadership on carbon farming and land management, informed by thirty-five years of applied experience and theoretical training. He is an agricultural and rangeland consultant and a Natural Resources Conservation Service certified nutrient management planning specialist and technical service provider. Jeff's organizational affiliations include: Founding Board Member, Alliance for Local Sustainable Agriculture (Marin); Co-Founder, Bolinas-Stinson Beach Resource Recovery Project; Agricultural Director, Apple Tree International; Co-Founder, West Marin Compost Coalition. Jeff holds a PhD in Rangeland Ecology from Utah State University, and is a California State Board of Forestry Certified Professional in Rangeland Management. 
Dr. Elizabeth Heilman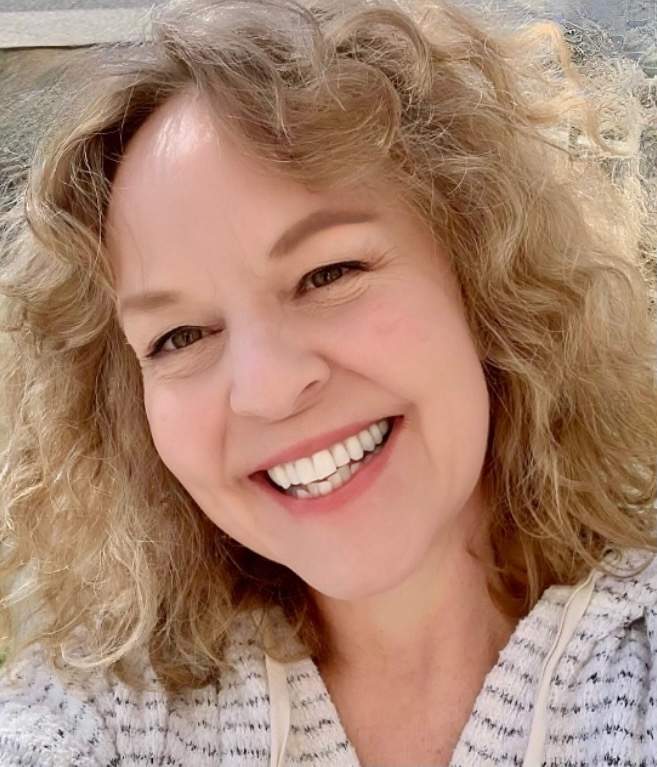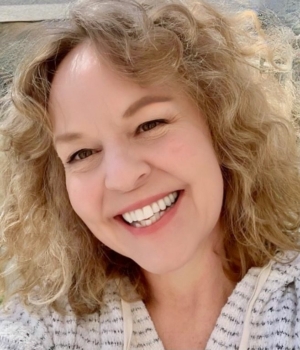 Dr. Elizabeth Heilman is a professor of science education at Wichita State University who studies the pathways to regenerative agriculture and what producers needed to foster sustainable human flourishing. This includes not only ecologically sound agronomy but also emotional grit, community resilience, and policy action to create new food systems. She publishes on ecological topics in trade magazines, newspapers, books, and peer-reviewed articles and has also worked at Purdue and Michigan State University. She and her husband Dale Strickler run cattle in southeast Kansas. 
Kendra Kimbirauskas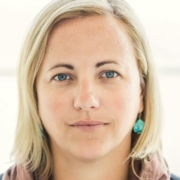 Kendra Kimbirauskas serves as the Senior Director of Agriculture and Food Systems at SiX. Kendra oversees SiX's rural, sustainable agriculture and food systems work. She works with national staff at SiX as well as in-state and national partners to promote progressive agriculture policies and legislation in key states across the country. In this position, Kendra brings nearly two decades of experience in agricultural policy and rural organizing to her role. She grew up on a Michigan dairy farm and before coming to SiX  served as Chief Executive Officer at the Socially Responsible Agriculture Project. Kendra has experience working alongside citizen groups, environmental advocates, and sustainable agriculture organizations to shape ecologically-responsible farm and food policies at the state level. Kendra co-founded what is now Oregon's most influential small farm advocacy organization, Friends of Family Farmers and she spent time working as a community organizer with the Sierra Club in Michigan, Iowa, Minnesota and Oregon. She also worked as a grassroots organizer for the Illinois Stewardship Alliance and served as the Program and Communications Director for the Oregon League of Conservation Voters. Kendra and her husband live and farm in Scio, Oregon where they raise beef cattle, hogs, goats, and poultry on pasture. When not working or farming, Kendra can usually be found in the garden, riding her horse or playing with her dogs. 
Dr. Rattan Lal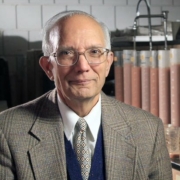 Rattan Lal, Ph.D., is a Distinguished University Professor of Soil Science and Director of the CFAES Rattan Lal Center for Carbon Management and Sequestration at The Ohio State University. He received B.Sc. from PAU, Ludhiana (1963); M.Sc. from IARI, New Delhi (1965); and Ph.D. from OSU, Columbus, Ohio (1968). He was Sr. Research Fellow at University of Sydney (1968-69), Soil Physicist at IITA, Ibadan, Nigeria (1970-87), and Professor of Soil Science at OSU (1987 to date). He has authored/co-authored over 1000 refereed journal articles and 550 book chapters, and written and edited/co-edited 100 books. He received an Honoris Causa degree from 9 universities throughout Europe, USA, South America, and Asia; the Medal of Honor from UIMP, Santander, Spain (2018); the Distinguished Service Medal of the IUSS (2018); and is fellow of 5 professional societies. Dr. Lal has mentored 117 graduate students and 185 visiting scholars. He was President of the WASWC(1987-1990), ISTRO (1988-1991), SSSA (2006-2008), and IUSS (2017-2018). He holds the Chair in Soil Science and is the Goodwill Ambassador for Sustainability Issues for IICA, and member of the 2021 U.N. Food System Summit Science Committee and Action Tracks 1 & 3. Dr. Lal is laureate of the GCHERA World Agriculture Prize (2018), Glinka World Soil Prize (2018), Japan Prize (2019), U.S. Awasthi IFFCO Prize (2019), Arrell Global Food Innovation Award (2020), World Food Prize (2020), India's Padma Shri Award (2021). He is an honorary member of the Moldova Academy of Sciences (2022), and a member of the Academia Europaea (2022). He received the Presidential Award of SSSA (2022), and the IPCC-Nobel Peace Prize Certificate (2007). The PAU, Ludhiana, named its Soil Science and Agronomy building as Rattan Lal Laboratories in 2020. He was listed in the "Greetings Friends" poem published in 26 December 2022 issue of New Yorker.
Kate MacFarland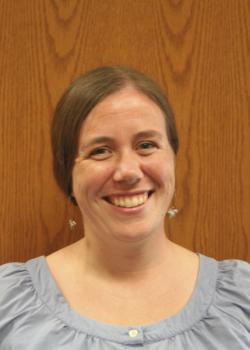 Kate MacFarland is an Agroforester with the USDA National Agroforestry Center. Kate's work focuses on providing leadership for national and regional workshops and trainings, developing outreach materials for science delivery to a range of technical and general audiences, and supporting the integration of agroforestry into USDA programs. Kate is also involved with research on human dimensions and ecosystem services of agroforestry systems. 
Janet McNally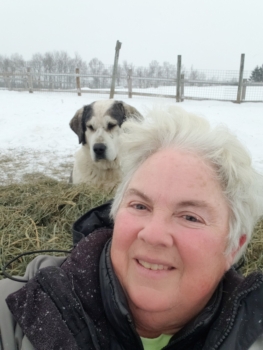 Janet McNally raises grassfed lamb near Hinckley, Minnesota, on her farm, Tamarack Lamb and Wool. In 1999 a pack of wolves forced her to rethink her grazing system.  The changes resulted in more productive, drought resistant pastures along with keeping her flock safe.
Emily Oakley and Michael Appel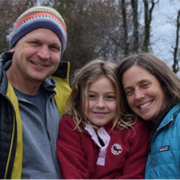 Emily Oakley and Michael Appel co-own and operate Three Springs Farm, a diversified, certified-organic vegetable farm in eastern Oklahoma.
They cultivate more than 40 different crops and more than 150 individual varieties on three acres of land.
Their goal is to maintain a two-person operation that demonstrates the economic viability of small-scale farming while minimizing the use of external fertility inputs.
Thea O'Carroll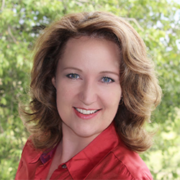 Thea O'Carroll is a farmer and consultant who manages her family farm in Northeast Nebraska and has been farming organically for well over a decade and continues to transition acres. Lessons learned through her organic transition experience, led her to combine her product development and farming background to design a white-glove consulting service within the industry. Bringing people in agriculture together through tailored solutions around domestic production; assisting food and feed brands to develop unique custom supply chain solutions. Solving the dichotomy of what Farmers grow and what Buyers need. Thea is committed to fostering innovation and opportunity in American Agriculture. By building community in the industry she endeavors to catalyze necessary change to help and protect the land and farmers that steward over it.
Loren Poncia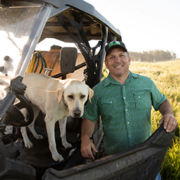 Loren Poncia of Stemple Creek Ranch is a 4th generation Marin County regenerative/organic rancher who has redefined small-scale family ranching. Loren  and his wife Lisa started Stemple Creek Ranch  in 2008 with the dream of raising quality, grass-finished beef, lamb, and pork to work with, not against, mother nature.  His ranch had one of the first carbon farm plans in the world.  Stemple Creek Ranch and partners  have planted over 10,000 trees and actively steward 5 miles of riparian areas that are a host to at least 55 types of migratory birds. 
A graduate of Cal Poly, San Luis Obispo, with a major in Dairy Science and Ag Business, Loren always dreamed of coming back to the ranch to pursue his passion in agriculture. He oversees the entire ranching operation and Meat Company.   Stemple Creek Ranch sells its products to grocery stores, butcher shops, restaurants, and directly to consumers all over the nation. 
Kimberly Ratcliff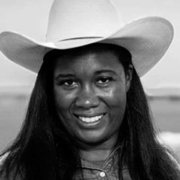 Kimberly Ratcliff is the manager of Caney Creek Ranch, a diversified ranching operation located in East Central Texas, started by her parents Wesley and Marie Ratcliff. Kimberly joined the ranch in 2007 after leaving her job with Bloomberg a New York City financial firm where she was a Branding Specialist. 
Kimberly Ratcliff manages and helps operate the family business producing registered Charbray Cattle, from which bulls, replacement heifers, semen and embryos are sold national and international. The ranch also produces commercial cattle and livestock feed resource. 
In 2016, Kimberly Ratcliff launched Farm to Freezer Meat Company LLC which purchases finished cattle from Caney Creek Ranch's with the mission to provide the highest quality ranch-direct beef possible, in a simple, convenient, and responsible manner. 
Kimberly is Executive Director of the 100 Ranchers Inc., a community-Based Organization (CBO) founded in 2008 with the goal of serving agricultural producers who are dedicated to work together to increase their bottom line and improve their livelihood by producing safe, clean, efficient, and marketable products. 
Kimberly Ratcliff is Board Member of the following: Independent Cattlemen's Association, Capital Farm Credit Advisory Committee, USDA Advisory Committee for Minority Farmers and Ranchers, USDA Trade Advisory Board, PVAMU department of Agriculture Advisory Committee and Socially Disadvantage Farmers Ranchers Policy. 
Kimberly Ratcliff has a bachelor's degree from Long Island University, Ranch Management Diploma from Texas Christian University and a graduate of Texas A&M's, Texas Agriculture Lifetime Leadership Program. She has received numerous awards for her accomplishments by her peers in the agriculture community. These include Rancher of the Year by the following organizations: Landowners Association, Minority Landowners Magazine and Houston Livestock Show and Rodeo. 
Mark Schonbeck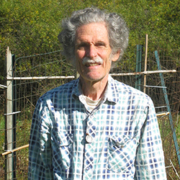 Mark Schonbeck has 35 years' experience as a researcher, consultant, educator, and advocate for sustainable and organic agriculture.  In his current role as Research Associate with Organic Farming Research Foundation (OFRF) he reviews organic agricultural research outcomes and develops educational materials on soil health, climate resilience and mitigation, and crop, weed, and nutrient management for organic farmers. He also participates in an OFRF collaboration with USDA Natural Resources Conservation Service (NRCS) to build agency capacity to serve the organic sector.  In addition, he provides individual consulting for organic farmers, taking a site-specific approach to soil test interpretation and recommendations.   
Molly Taylor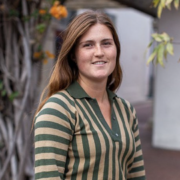 As Manager at PT Ranch, Molly Taylor built a pasture-raised meat business and expanded ranch enterprises to include sheep, poultry, and pigs. Focusing on improving her family's stewardship of the ranch, she applied for grant funds to implement climate-smart practices including compost spreading, no-till farming, irrigation efficiency and replacement of diesel with solar. Under her leadership, thousands of trees and shrubs have been established, enhancing pollinator habitat, sequestering carbon, and providing feed and shade for livestock. To ensure regeneration is occurring, Molly enrolled the ranch in the Ecological Outcome Verification (EOV) program to monitor soil health and biodiversity metrics. She is a certified EOV monitor with the Savory Institute. 
Molly has been scaling climate-smart agriculture in California's central coast as Climate Smart Agriculture Program Manager with the Community Environmental Council. Coordinating with local stakeholders, Molly builds capacity for regional efforts to implement projects including: prescribed grazing for wildfire resiliency, increased use and availability of compost, and the development of emerging markets for indigenous sourced native plant materials. As Technical Assistance Provider / Carbon Farm Planner with Amador Regional Conservation District, Molly helped farmers and ranchers in her region apply to California Department Food and Agriculture's Healthy Soils Incentive Program. To date she has helped bring to fruition 17 projects totaling over $900,000 to implement healthy soils practices on more than 7,000 acres. She has also written three Carbon Farm Plans as a Carbon Farm Planner. In this position, she has advocated for increased fuels reduction projects, resulting in a $3.4 million dollar CAL Fire Forest Health grant. 
Eric Toensmeier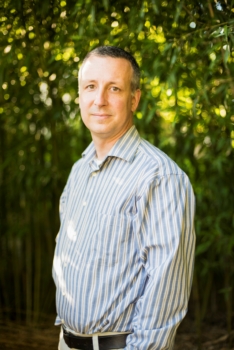 Eric Toensmeier has studied, practiced, and promoted perennial agriculture for almost three decades. He is a Senior Fellow with the Global Evergreening Alliance and Director of the Perennial Agriculture Institute. Eric is a former appointed lecturer at Yale University and former Senior Researcher with Project Drawdown. He is the author of The Carbon Farming Solution: A Global Toolkit of Perennial Crops and Regenerative Agricultural Practices for Climate Change Mitigation and Food Security.  
Karl Thidemann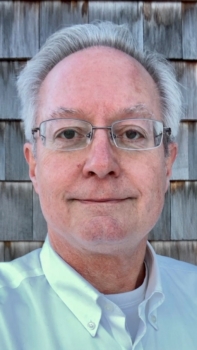 Karl Thidemann is cofounder of Soil4Climate, a U.S.-based nonprofit, nongovernmental organization advocating for soil restoration as a climate solution. The Soil4Climate Facebook group, connecting farmers, scientists, journalists, policymakers, and climate activists, has over 33,000 members from more than 100 countries. Karl, who holds a B.A. in chemistry from Wesleyan University, has experience in the environmental laboratory field, and he marketed electric vehicles for the company that began as MIT's Solar Car Team. His focus is climate communications, including poetry.
Ellie Honan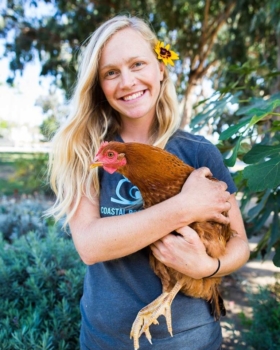 Ellie is Coastal Roots Farm's Manager of Production and Production Internship, where she has worked for over seven years, overseeing the farm's vegetable production, laying hen flocks, compost operation, food forest, and farming internship program. Ellie began farming over a decade ago while travelling and working on farms in East Africa. Since then, she has worked with several farms in the Midwest and has developed a passion for regenerative agriculture and the communities built around it. In addition to her time working on farms, Ellie completed a BA in Economics, Policy Studies, and Environmental Studies and focused her thesis research on food hubs as a tool for creating equitable access to local produce. She also served on the Board of Directors for the Women Food and Agriculture Network in Iowa. When she's not farming, Ellie loves surfing, hiking, herbalism and plant medicine, soil microbiology, and food preservation.
Meagan Lannan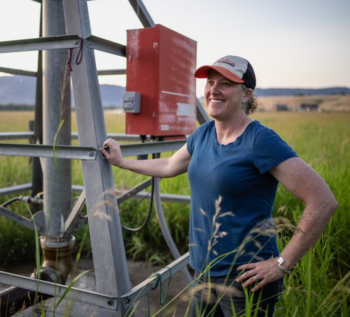 Meagan Lannan's passion for ranching can be traced back to chasing cows with her dad in northwestern Montana where she spent hours on the back of his saddle leaning, dodging, and ducking. Presently, she and her husband own Barney Creek Livestock, an adaptive grazing operation in the Greater Yellowstone. Barney Creek partners with landowners to build soil, energize ecosystems, and learn how to give more back to the land. BCL was the recipient of the 2022 MT Leopold Conservation Award which recognizes passionate agricultural landowners actively committed to a land ethic. Meagan's town job is with Integrity Soils, working with Nicole Masters' international team to train agroecological coaches for ranchers and farmers worldwide. When not coaching, Meagan can be found rolling out electric fences and calling cows to a new paddock in the Paradise Valley.
Maloi Lannan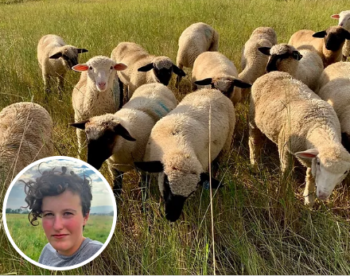 Maloi Lannan started her ag career at the ripe old age of 11. She published a coloring book to teach kids about the practices and principles of regenerative agriculture, then used the receipts to buy her first five sheep. Maloi continues to support her growing flock with sales of "Don't Call It Dirt" as well as by milking at the dairy down the road and irrigating at the home place. Her dream is to run sheep with her parents' cows in Montana's Paradise Valley.
Denice Rackley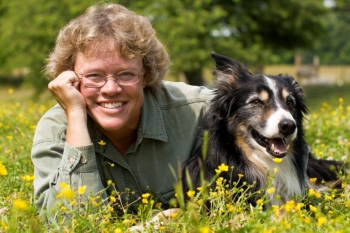 Denice Rackley is an Indiana shepherd, stock dog trainer, and freelance writer who uses her skills to educate and encourage others. She contributes to many publications and writes for nonprofits, research organizations, universities, ag businesses, and media firms. Her writing focuses on science and environmental topics, veterinary medicine, and agriculture with a great dog and sheep adventure thrown in the mix at every opportunity. Degreed in biology and veterinary technology she has owned her own dog grooming business and worked as an obedience trainer, veterinary technician, and educator. Wanting to spread her wings she began writing in 2015 for Sheep! magazine. Now she divides her time between her sheep flock, working border collies and writing. 
Dave Scott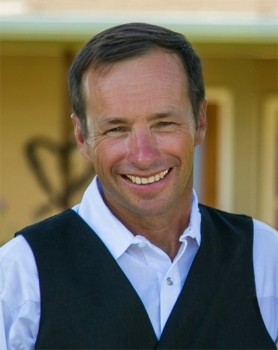 Dave Scott has 40 years of experience with adaptive multi paddock grazing, first with dairy cows and the last 19 years with sheep. Presently he and his wife operate Montana Highland Lamb with 200 ewes and 300 lambs grazing 32 acres of irrigated pasture in southwest Montana.  For the past 10 years, Dave and Jenny have successfully transitioned their pastures to a regenerative system that has eliminated N fertilization and reduced irrigation labor and energy costs by 25 percent while producing six to seven tons of dry matter per acre in a 120-day growing season. Concurrently, controlling small ruminant internal parasites through these innovative grazing strategies has been a top priority.
Dave is also a retired livestock specialist for National Center for Appropriate Technology and its ATTRA Program. He contributed practical "how to" publications and videos for the sustainable farmer and rancher.
Jono Neiger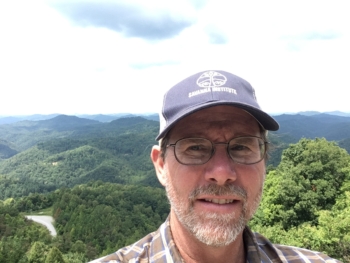 Jono Neiger is an agroforestry planner at Regenerative Design Group Cooperative, a small worker-owned design and planning firm in western Massachusetts. Jono has 30+ years of professional experience in agroforestry, permaculture, ecological land and site planning, conservation, and restoration. He has held positions as faculty at the Conway School of Landscape Planning and Design, Restoration Specialist with the Nature Conservancy in California, Land Steward at Lost Valley Educational Center, and PDC instructor through Sirius Ecovillage. He holds a B.S. degree in Forest Biology from S.U.N.Y. College of Environmental Science and Forestry, Syracuse, N.Y. and a Masters in Landscape Planning and Design from Conway School of Landscape Design, Conway, MA, authored The Permaculture Promise and operates Big River Chestnuts, a chestnut agroforestry farm in Sunderland, MA.
Lisa Schmidt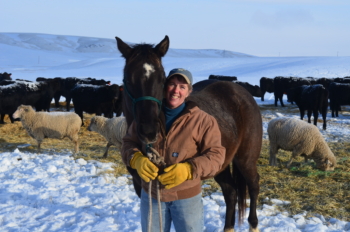 Lisa Schmidt owns and operates A Land of Grass Ranch, where she raises cattle and sheep and direct markets grass-fed beef and lamb, along with wool products. Lisa also writes about her ranch adventures for several newspapers and records them for the Independent Ag Network and public radio.
Lisa grew up in a town too big to be small and too small to be big. By the time she was 10 years old, she knew she would own a ranch someday. She learned to ride a horse and raise cattle when she worked on a remote, 200-square-mile ranch in Utah, 140 miles from the nearest town. Lisa earned her master's degree in range management at Utah State University, then moved to a small farm in Montana in 1996 to work as a county extension agent. In 2000, she became a magazine editor so she was fortunate to have the opportunity to ask questions of smart agricultural producers and share their answers with readers. In 2006, she and her husband, Steve, purchased the historic Graham Ranch near Conrad, Montana.
In 2017, Lisa dragged Steve from the middle of the county road after he collapsed from a heart attack while bringing an errant cow back to the pasture. Her ranch became both her sanctuary and her prison. Lisa learned to prioritize, plan backward and just take the next step.
Severe drought hit north-central Montana in 2021 and continued through 2022. Lisa thought she had been prepared for dry weather, but her preparations were not enough. Uncertainty knocked her to her knees until she developed a plan. It was a gruesome, unappealing plan, but it would work. She took the next step, muttering to herself as she implemented her plan, "Not Today, Satan!"
Lisa's plan to survive mounting climate change includes learning something every single day. After all, the only wasted day is a day without new knowledge.