Growing Hope: Practical Tools for Our Changing Climate
Join us for NCAT's third annual national conference beginning Tuesday, February 28, 2023! This free virtual convening will feature renowned speakers and showcase farm stories that make the connection between our changing climate, healthy soils, farm productivity, and resilience.  
We will hear from farmers and ranchers who are producing food, fiber, and fuel in ways that restore and maintain landscape health and mitigate greenhouse gases. We will hear from producers who have come to understand the centrality of carbon to agroecosystems. We will share stories of people coming together to support each other in challenging times.  
We will leave you with an understanding of climate beneficial agriculture and actions you can take on your own land to make your farm and your local community resilient in the long term.  
Week One: Climate and Soils
Tuesday, February 28, 2023
11 a.m.- 12 p.m. EST Conference Opening Keynote, Dr. Rattan Lal

12 – 2 p.m.  EST Carbon Farm Planning
Carbon is the principle energy pathway on farms and ranches. Meanwhile, harmful levels of carbon dioxide are building up in our atmosphere as a direct result of human-caused greenhouse gas emissions. Through agricultural practices that maintain living roots, minimally disturb the soil, integrate agroforestry systems, utilize alternative soil amendments, and incorporate species diversity, agroecosystems can harness photosynthetic potential to capture atmospheric carbon and store it in above ground biomass and below ground healthy soils. Carbon Farm Planning identifies all opportunities for enhanced carbon capture and storage on farms and ranches with concurrent co-benefits, including improved water holding capacity, biodiversity and productivity
Thursday, March 2, 2023

12 – 2 p.m. EST Fertilizer Reduction

Mark Schonbeck, Organic Farming Research Foundation
Emily Oakley and Mike Appel, Three Springs Farm


The use of synthetic fertilizer is one of the leading causes of greenhouse gas emissions in agriculture. In this session we'll discuss how fertilizer reduction can be accomplished while maintaining productivity and profitability. Farmers and ranchers will share their stories of how they have achieved zero synthetic fertilizer use on their operations, and the benefits they have seen from opting out of the synthetic input system.
Week 3: Community Resiliency
Jeremy Brown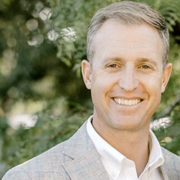 Jeremy Brown is a fifth-generation family farmer Jeremy farms with his wife Sarah and four children on their 5,000-acre farm on the South Plains of West Texas, growing both conventional and organic cotton, wheat, rye, grain sorghum and multispecies cover crops.   
The mission of Jeremy's farming operation, Broadview Agriculture Inc., is to steward and manage the natural resources God has given us to feed and clothe the world. Jeremy is committed to sustainable farming practices through the six soil health principles of Regenerative Agriculture. They make soil health and water efficiency top priorities in being a sustainable farm. 
Jeremy serves on the Board of the Texas Organic Cotton Marketing Cooperative, Dawson County Texas Farm Bureau, Plains Cotton Growers, Inc., AgTexas Farm Credit and previously served as one of the U.S. Farmers & Ranchers Alliance's Faces of Farming & Ranching. He has a degree in agriculture communications from Texas Tech University and worked professionally for 6 years before coming back to the farm. He has been actively involved in farming since he was given 40 acres of land to manage at the age of 15.  
Dr. Jeff Creque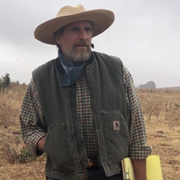 Dr. Jeff Creque is a co-founder of the Marin Carbon Project and the Carbon Cycle Institute,  where he serves as Director of Rangeland and Agroecosystem Management.  Jeff provides senior leadership on carbon farming and land management, informed by thirty-five years of applied experience and theoretical training. He is an agricultural and rangeland consultant and a Natural Resources Conservation Service certified nutrient management planning specialist and technical service provider. Jeff's organizational affiliations include: Founding Board Member, Alliance for Local Sustainable Agriculture (Marin); Co-Founder, Bolinas-Stinson Beach Resource Recovery Project; Agricultural Director, Apple Tree International; Co-Founder, West Marin Compost Coalition. Jeff holds a PhD in Rangeland Ecology from Utah State University, and is a California State Board of Forestry Certified Professional in Rangeland Management. 
Dr. Elizabeth Heilman
Dr. Elizabeth Heilman is a professor of science education at Wichita State University who studies the pathways to regenerative agriculture and what producers needed to foster sustainable human flourishing. This includes not only ecologically sound agronomy but also emotional grit, community resilience, and policy action to create new food systems. She publishes on ecological topics in trade magazines, newspapers, books, and peer-reviewed articles and has also worked at Purdue and Michigan State University. She and her husband Dale Strickler run cattle in southeast Kansas. 
Emily Oakley and Michael Appel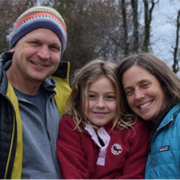 Emily Oakley and Michael Appel co-own and operate Three Springs Farm, a diversified, certified-organic vegetable farm in eastern Oklahoma.
They cultivate more than 40 different crops and more than 150 individual varieties on three acres of land.
Their goal is to maintain a two-person operation that demonstrates the economic viability of small-scale farming while minimizing the use of external fertility inputs.
Thea O'Carroll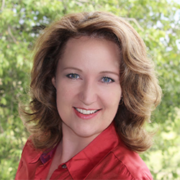 Thea O'Carroll is a farmer and consultant who manages her family farm in Northeast Nebraska and has been farming organically for well over a decade and continues to transition acres. Lessons learned through her organic transition experience, led her to combine her product development and farming background to design a white-glove consulting service within the industry. Bringing people in agriculture together through tailored solutions around domestic production; assisting food and feed brands to develop unique custom supply chain solutions. Solving the dichotomy of what Farmers grow and what Buyers need. Thea is committed to fostering innovation and opportunity in American Agriculture. By building community in the industry she endeavors to catalyze necessary change to help and protect the land and farmers that steward over it.
Loren Poncia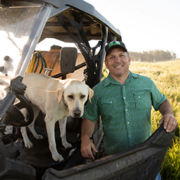 Loren Poncia of Stemple Creek Ranch is a 4th generation Marin County regenerative/organic rancher who has redefined small-scale family ranching. Loren  and his wife Lisa started Stemple Creek Ranch  in 2008 with the dream of raising quality, grass-finished beef, lamb, and pork to work with, not against, mother nature.  His ranch had one of the first carbon farm plans in the world.  Stemple Creek Ranch and partners  have planted over 10,000 trees and actively steward 5 miles of riparian areas that are a host to at least 55 types of migratory birds. 
A graduate of Cal Poly, San Luis Obispo, with a major in Dairy Science and Ag Business, Loren always dreamed of coming back to the ranch to pursue his passion in agriculture. He oversees the entire ranching operation and Meat Company.   Stemple Creek Ranch sells its products to grocery stores, butcher shops, restaurants, and directly to consumers all over the nation. 
Kimberly Ratcliff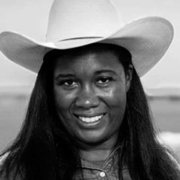 Kimberly Ratcliff is the manager of Caney Creek Ranch, a diversified ranching operation located in East Central Texas, started by her parents Wesley and Marie Ratcliff. Kimberly joined the ranch in 2007 after leaving her job with Bloomberg a New York City financial firm where she was a Branding Specialist. 
Kimberly Ratcliff manages and helps operate the family business producing registered Charbray Cattle, from which bulls, replacement heifers, semen and embryos are sold national and international. The ranch also produces commercial cattle and livestock feed resource. 
In 2016, Kimberly Ratcliff launched Farm to Freezer Meat Company LLC which purchases finished cattle from Caney Creek Ranch's with the mission to provide the highest quality ranch-direct beef possible, in a simple, convenient, and responsible manner. 
Kimberly is Executive Director of the 100 Ranchers Inc., a community-Based Organization (CBO) founded in 2008 with the goal of serving agricultural producers who are dedicated to work together to increase their bottom line and improve their livelihood by producing safe, clean, efficient, and marketable products. 
Kimberly Ratcliff is Board Member of the following: Independent Cattlemen's Association, Capital Farm Credit Advisory Committee, USDA Advisory Committee for Minority Farmers and Ranchers, USDA Trade Advisory Board, PVAMU department of Agriculture Advisory Committee and Socially Disadvantage Farmers Ranchers Policy. 
Kimberly Ratcliff has a bachelor's degree from Long Island University, Ranch Management Diploma from Texas Christian University and a graduate of Texas A&M's, Texas Agriculture Lifetime Leadership Program. She has received numerous awards for her accomplishments by her peers in the agriculture community. These include Rancher of the Year by the following organizations: Landowners Association, Minority Landowners Magazine and Houston Livestock Show and Rodeo. 
Mark Schonbeck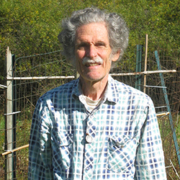 Mark Schonbeck has 35 years' experience as a researcher, consultant, educator, and advocate for sustainable and organic agriculture.  In his current role as Research Associate with Organic Farming Research Foundation (OFRF) he reviews organic agricultural research outcomes and develops educational materials on soil health, climate resilience and mitigation, and crop, weed, and nutrient management for organic farmers. He also participates in an OFRF collaboration with USDA Natural Resources Conservation Service (NRCS) to build agency capacity to serve the organic sector.  In addition, he provides individual consulting for organic farmers, taking a site-specific approach to soil test interpretation and recommendations.   
Tier One
TIER ONE | $5,000  
Website | Logo and 100 words displayed on the conference webpage on NCAT.ORG, which averages about 27,000 users per month
Social media | two pre-conference posts and one post-conference post across NCAT social channels including Facebook, Instagram, and LinkedIn (reaching up to 45,000)
Newsletter | Recognition in six Weekly Harvest newsletters (distributed to 21,000 addresses)
Video | :60-1:30 video slot available before a keynote session to promote your organization (organization provides video)
Podcast | Four ad inserts in the Voices from the Fieldpodcast in February and March (reaches avg. 800 listeners per week)
Conference recognition | Verbal acknowledgement by session moderators

Logo displayed on the banner of the virtual session homepage
Logo displayed during session intros/outros
Logo displayed on promotional and outreach materials